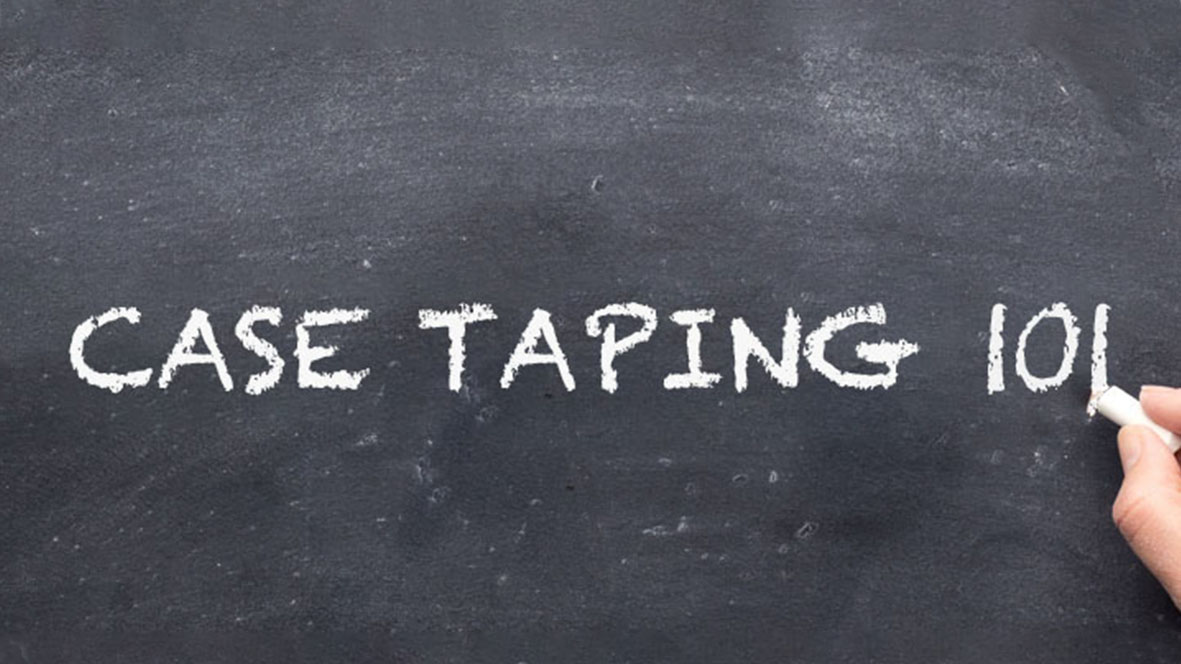 Case Taping 101
Case taping is an integral part of the packaging process that helps ensure that your product is secure when shipping to the customer. In fact, many of the packages sent to your door are sealed with a case taping machine. The use of uniform and random case taping equipment can be found in many different industries for sealing packages containing a variety of products such as food and beverage, personal care products, building materials, and many others. Due to their versatility, case sealing equipment also plays a crucial role in the packaging process at most contract packaging operations.
There are many benefits to automated case taping over manual case taping. Many manufacturers and contract packagers utilize automated case taping to reduce labor costs and to provide a more efficient packaging process. Case sealing equipment also helps to provide a better, consistent seal on packages while using less tape than when hand applied.
Major Types of Case Sealing Equipment
There are many types of case tapers that provide functionality for different operating environments – uniform semi-automatic, uniform fully automatic, random semi-automatic, and random fully automatic.
Uniform semi-automatic case sealers are commonly found in operations that have product runs with the same box size. These sealers require the operator to fold the box flaps and introduce the case into the machine. Uniform fully automatic case sealers also are used for runs of the same box size, however, fully automatic sealers fold the case flaps and do not require the operator for this function.
Random semi-automatic case sealers are an ideal choice for packaging lines that have variable box sizes in a production run. Random semi-automatic still requires the operator to fold the case flaps before introducing the case into the machine, but the semi-automatic sealer will automatically adjust to various case heights and widths. The last taper category is the random fully automatic case sealer. These sealers automatically adjust to various box sizes as well as fold the flaps with no help from the operator.
A majority of case sealers utilize a top and bottom tape cartridge to seal the top and bottom side of a case as it passes through the machine. Special tape cartridges can be used to apply an "L-clip" or a small section of tape on the edge of a package. L-clip tape cartridges also work well to provide a seal for low profile cases.
Belt Drives
A majority of case sealers use belts made of a rubber-type material to drive the cases through the machine. The belt drives on a case sealer can vary in position (bottom, side, top and bottom) on a sealer depending on the box application, and the size and weight of the case being sealed. For example, oversized, lightweight or void-fill cases would work better with a side belt driven case taper than a sealer that is bottom belt-driven. Bottom belt case sealers rely on a filled case where the product supports the box as it passes through the sealer.
Another type of sealer is the top and bottom driven sealer. Top and bottom sealers utilize four belts, two on the top and two on the bottom, to help drive the case through the sealer. Top and bottom belt machines are ideal for tall and narrow cases that tend to be heavier. It is important to purchase a case sealer that will meet the demands of your packages and ensure proper sealing of your products.
Visit our case taping product section to learn more about how to streamline your packaging operation with our full line of case sealing equipment!