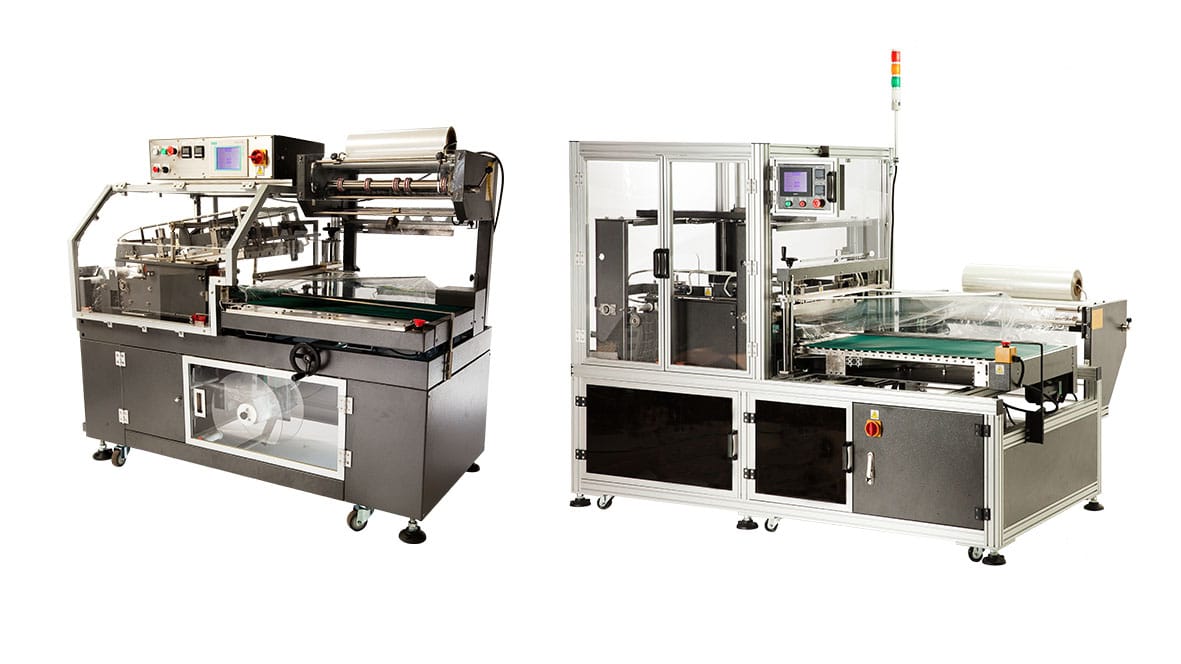 Value Series VSA1721 VSA2530 Automatic L-Sealer Press Release
January 1, 2017, Brooklyn Park, MN – Eastey, a leading manufacturer of L-sealers, sleeve wrappers, shrink tunnels, bundling equipment, case tapers and material handling equipment, introduces the Value Series Auto L-Sealer designed for entry-level or immediate automatic sealing applications.
The Value Series Auto L-Sealers offer the durability and functionality needed to handle a variety of applications efficiently. Each machine features a 12 gauge steel all-welded main frame and seal head equipped with pneumatic air cylinder for automatic and consistent pressure across the seal bar. The hot knife seal bar will seal most polyolefin, polyethylene, and PVC shrink films with a consistent and clean seal and the film tracking wheels keep the film in place while the multiple pin perforator provides precise air evacuation; the end result is a professionally sealed package every time.
Eastey's Auto L-Sealer is available in two models: the VSA1721 and VSA2530. The VSA1721 features a 17" x 21" seal area while the VSA2530 provides a slightly larger seal area measuring 25" x 30" to accomodate larger packages. Both models are equipped with heavy-duty leveling legs and casters for easy transportation within the plant, offering a portable solution for manufactures needing automatic l-sealing without requiring valuable floor space.
The Value Series Auto L-Sealer is available now through Eastey Enterprises network of authorized distributors. Sales inquiries can be directed to Joshua Nelson, Eastey Enterprises, 7041 Boone Avenue, Brooklyn Park, MN 55428, 1-800-835-9344.
Eastey operates as a subsidiary of Engage Technologies Corporation, parent company of Squid Ink, Eastey, AFM, and Cogent Technologies. Squid Ink www.squidink.com is a leading manufacturer of superior quality inks and ink jet printing equipment. American Film & Manufacturing www.afmsleeves.com manufactures and supplies shrink sleeves and shrink labeling solutions. Cogent Technologies www.cogent-tech.com manufactures infrared drying systems used to dry ink in the industrial and graphics industries.
###
For press information, please contact:
Joshua Nelson
Eastey
(763) 795-8856, ext. 1735
jnelson@engagetechnologies.net
Photos available via e-mail – please e-mail jnelson@engagetechnologies.net for details.
More Press Relases